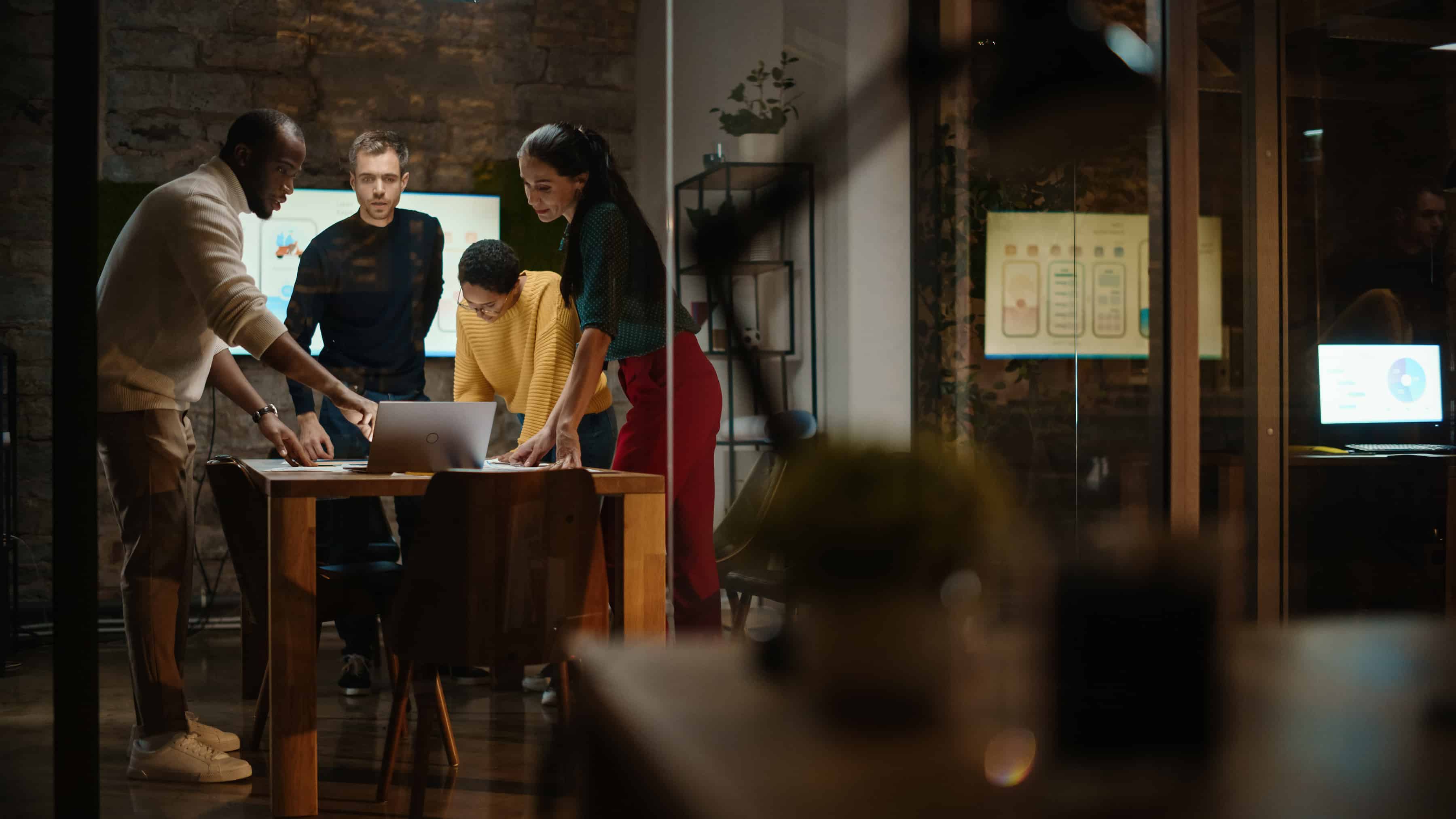 Grow your Agency
Beyond Search and Social
Higher Retention Rates

Bigger Monthly Bookings

Faster Growing Client Base
AdCritter makes it easy.
Imagine your clients' ads appearing on streaming TV (across all the best shows and networks like ABC, CBS, NBC, Fox, ESPN, and the rest) and reaching just the right people... It's almost like 'Hulu meets Social Media'.
And then their campaigns are matched with Digital Billboards (those big roadside displays) and Internet Ads on all the top sites. You'll be their hero, and we are here to help you.
With AdCritter, you can deliver REAL advertising.
Targeted TV Ads - Digital Roadside Billboards - Programmatic Internet Ads
Your clients want more credibility, increased trust and better performance...
but they can't get there with search & social alone.
Targeted TV
Run your client's ads on popular streaming platforms such as Hulu or Peacock for a fraction of the price of typical TV campaigns. Display ads only to the households that fit the targeting criteria perfectly. Maximize the number of impressions by prioritizing reach or choose specific genres.
Digital Billboards
With 100% of the US inventory available, AdCritter allows you to reach people in any specific city or region. While old fashioned billboards are static and overpriced, Digital Billboards catch everyone's attntion, giving your clients a powerful and trustworthy presence. We can even help you design a great billboard if you are new to the game.
Internet Ads
While the large search and social platforms control half of online advertising, the other half is wide open territory to help your clients grow their business. Ads are placed on the open Internet and are quite effective. Plus, they can build an audience you can leverage with our Targeted TV.
Ready to Launch Ads
Get access to thousands of professionally designed templates for various kinds of ads, including TV commercials. And of course, as an agency, we know you may want to upload ads, so we have that option too.
Launch Campaigns Today
No demo wall with AdCritter. Create an account and you can start advertising right away.
Customizable ad templates allow you to bypass costly, time intensive creative development and lets you get right down to advertising.
AdCritter makes advertising on TV & Billboards a reality for almost any business.
$149 a Month
*

for 1 or 100 Clients
And 30 days for free
You certainly need to see yourself what AdCritter is actually capable of before starting to offer expanded ad options to your clients and invest their money in it.
That's why we provide you with an opportunity to use the platform completely free for an entire month.
No limitations. No hidden obligations.
* does not include Ad Spend
Unlimited ads, campaigns, and clients

Full access to ad template library

Full range of targeting options

Low minimum budgets

Multiple options to top up your balance

Just $149 per month afterwards
START USING NOW
or call us at (615) 515-3600
Targeting Options for Every Type of Client
Using AdCritter, you can enjoy not only greatly expanded audience reach but also a highly effective ad toolset with lots of targeting options to amuse your clients with excellent campaign results
Geo-targeting & Geo-fencing
Conference & Event Targeting
Corporate-Location Targeting
Contextual Category Targeting
CRM & Custom Audience Targeting
Access to all the Premier Sites, Channels, Devices & Platforms.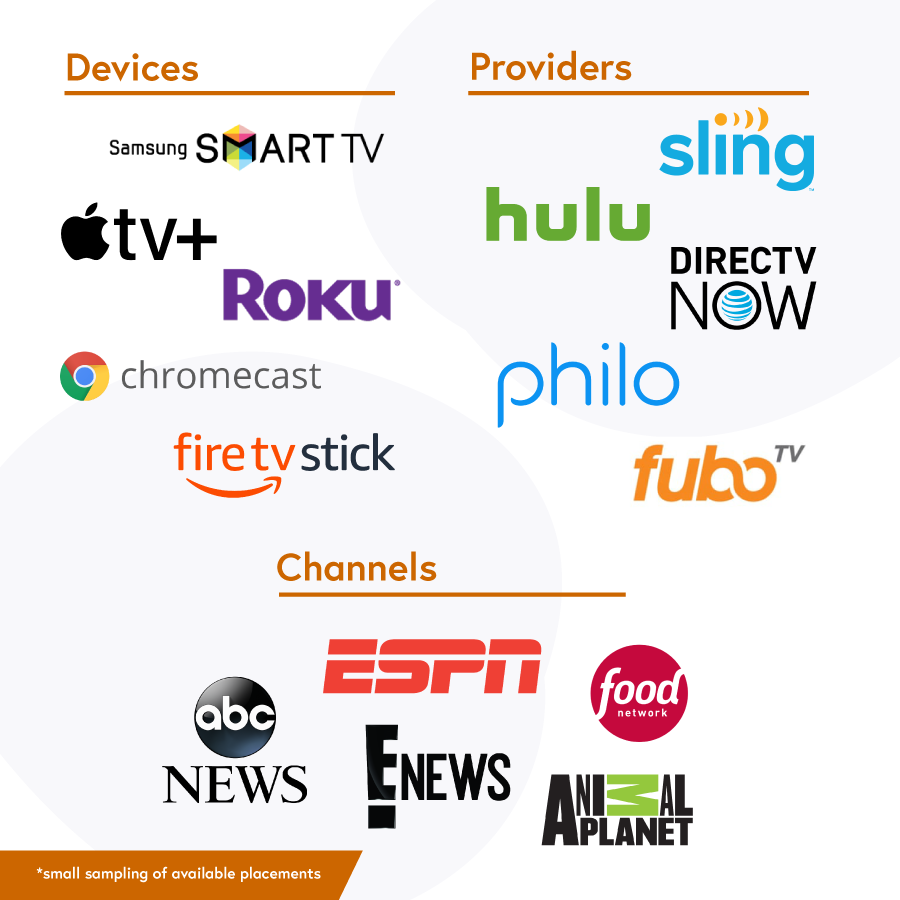 IT'S AN ALI COMBO, 1-2-3 KO!
"Media buying can be tedious, especially for agencies dealing with multiple platforms. Adcritter will help you to place your ads in the best possible media sources across Native, Billboards, and Connected TV. It's like an Ali combo, 1-2-3 - KO!"
Juan Gomez
MoreKeting
IT'S AN EASY BUTTON FOR US
"AdCritter has been an absolute easy button for us in implementing Targeted TV. We have been able to easily expand beyond Paid Social and PPC, and offer our clients a custom OTT solution with near pinpoint targeting that meets and exceeds their and our standards."
James Hulett
Hype Consulting
Unlock a new range of opportunities today
Instead of focusing on ordinary Social and Search advertising, you can go ahead of your competition and start offering your clients video ads on popular streaming platforms, digital billboards right in front of their audiences, and well-targeted internet ads beyond Facebook and Google.
30 days for free with lots of pre-made ad templates for each placement option.
Just try it. You won't regret it.
* does not include Ad Spend
Unlimited ads, campaigns, and clients

Full access to ad template library

Full range of targeting options

Low minimum budgets

Multiple options to top up your balance

Just $149 per month afterwards
START USING NOW
or call us at (615) 515-3600