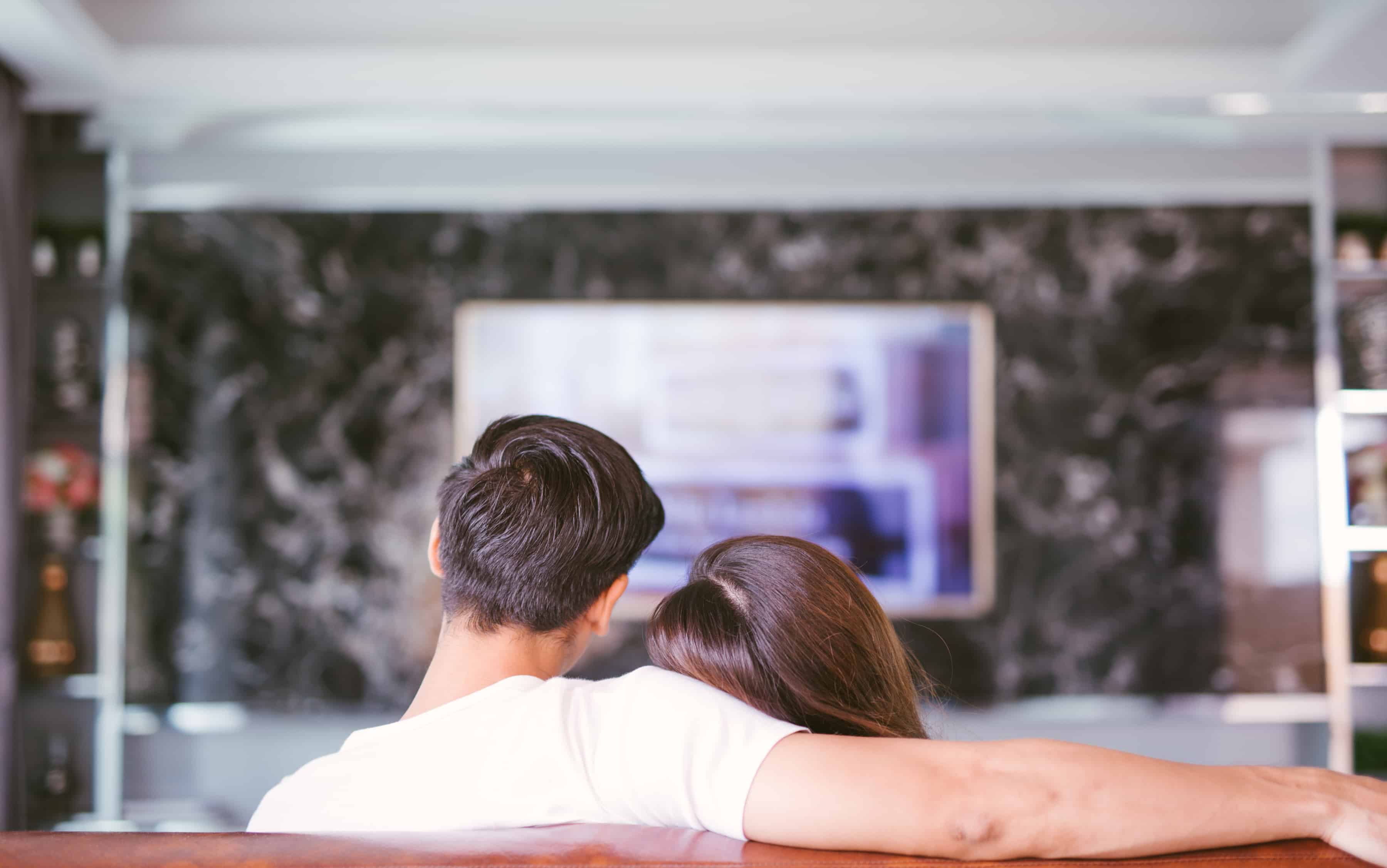 Targeted TV
Affordable TV advertising through streaming platforms
Thanks to streaming platforms (Hulu, Peacock, Comcast, HBO Max, etc.), you can now run TV commercials only in the households that you choose. No more waste or crazy minimums.
Step 1. Pick Your Commercial
Thousands of free commercials for virtually every business type.
No budget for a big commercial production? No problem. AdCritter has thousands of professional TV commercials ready to go for virtually every kind of business. Just choose your specialty (over 1,000 available) and then pick the commercials you like. You can change what they say or run them as is.
Need something custom? We do that, too.
Already have a commercial? Just upload and go!
Step 2. Set Your Targeting
Target your commercial to your most likely buyers.
It's called Targeted TV for a reason. AdCritter allows you to deliver your commercials only to your ideal customer. Need to reach people who buy luxury goods? Or who are planning to move? Or who live within walking distance of your shop? All of the advanced customer targeting that used to be limited to internet ads is now available for TV advertising, too.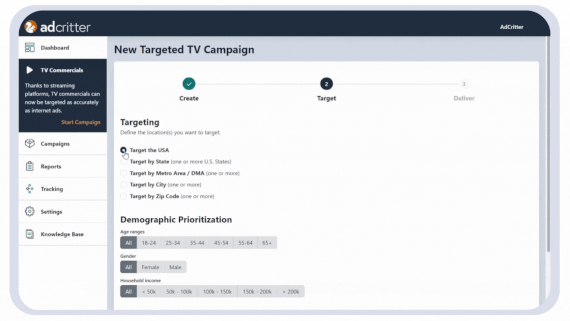 Step 3. Run Your Commercial
All the top networks at your fingertips.
AdCritter has all the top networks and shows. Choose the ones you like or let our algorithms do the work. Either way, our buying power ensures your ads run where you want at the lowest possible prices. We work with all the major streaming platforms, devices and television networks to ensure your ads are seen in as many of the homes you target as possible
See how easy it is?
Our digital billboard advertising is just as easy. Check it out!
Digital Billboards